The inevitable frustrations of having been given the small room met that my youngest needed something to coax him into a good mood. So instead of rebuilding the bunk beds for the kids in the larger room I took it apart and elevated it. Trusty circular saw out, and a whole bunch of 2×4 studs used with wood screws to get the bed elevated..
It seemed solid enough but the needed absolute rigidity here and the initial plan for for L-brackets to secure the bed frame to the support frame was discarded in favour of more 2×4 studwork.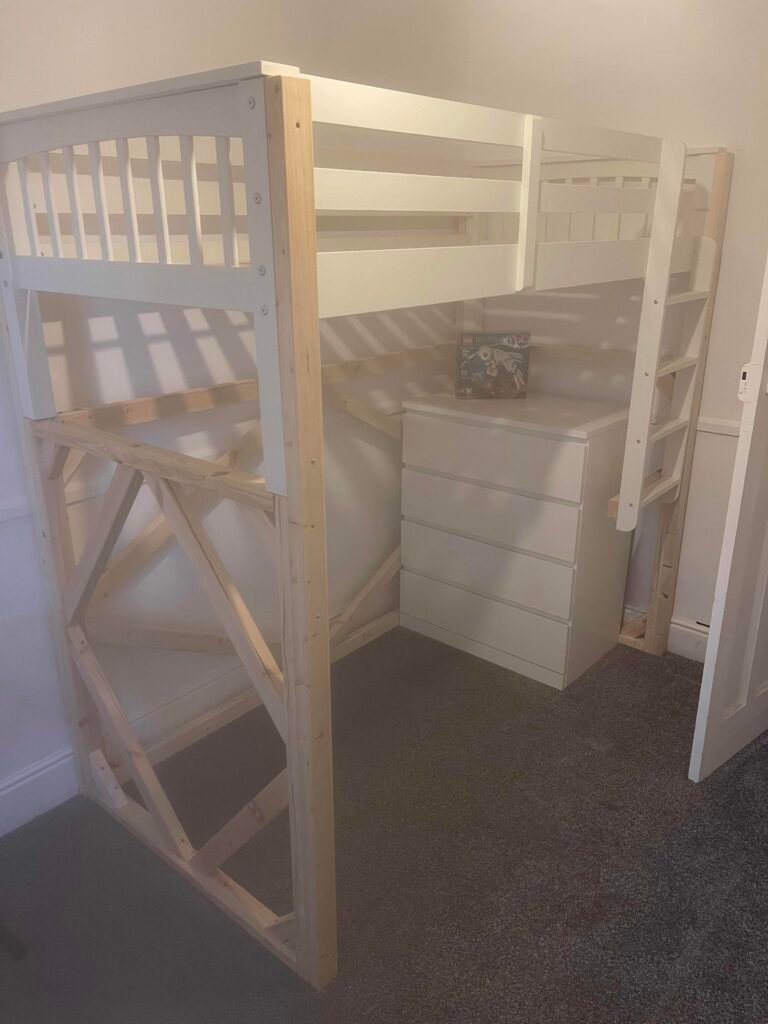 Now it is solid as a rock and i've even put some shelving (no picture) on top of the base frame for books.
The most important thing is that youngster is happy with the unique sleeping situation even though changing the sheets is a real nuisance!